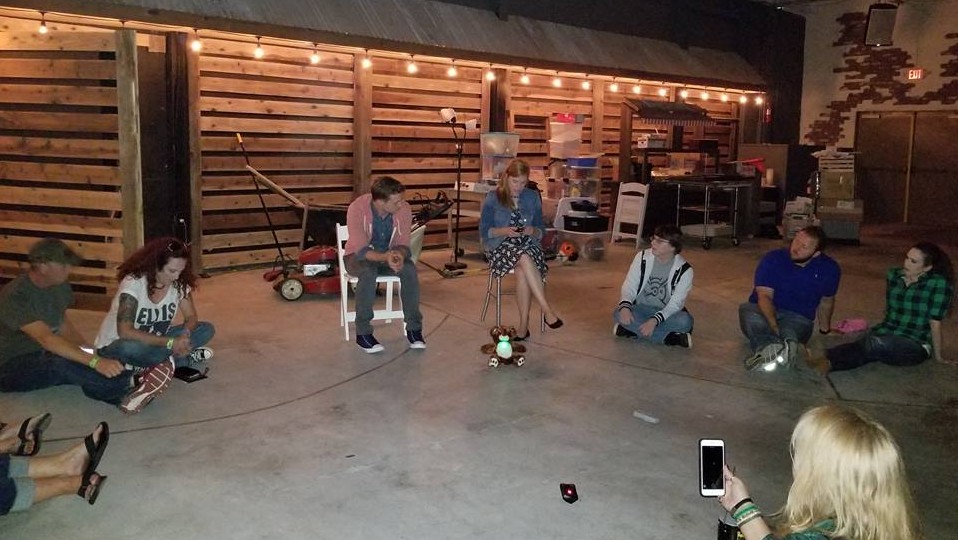 Our fans know all about it, but often the reputation of The Scarefest as one of the largest paranormal conventions in the United States gets lost behind our reputation as a premier horror fandom convention.
But rest assured: The Scarefest NEVER forgets where it came from! Every year we put on celebrity hosted ghost hunts for our fans in some of Lexington's most haunted locations. Our 2020 ghost hunts are once again scheduled for Thursday, as part of our launch activities, and Saturday.
Ghost Hunt Weekends is the official sponsor and host of our annual hunts so you know they will be well organized and loads of fun. They are always a great way to spend "close-up" time with some of your favorite paranormal TV personalities and give you the chance to experience a small part of Lexington's history. Past celebrity hosts have included Steve Gonsalves and Dave Tango, The Tennessee Wraith Chasers, Chip Coffey, Amy Bruni and Adam Berry among others.
Our ghost hunts are sold as a separate ticketed event. Another detail that gets lost in the confusion is that they are OPEN TO THE PUBLIC and are a great way to celebrate Halloween this year. Tickets to go on sale soon.
Watch this page for updates for the 2020 expo. We are still in the process of booking celebrities and settling on locations. Once the details are finalized, the tickets will go on sale…and don't hesitate as some years they completely sell-out quickly!