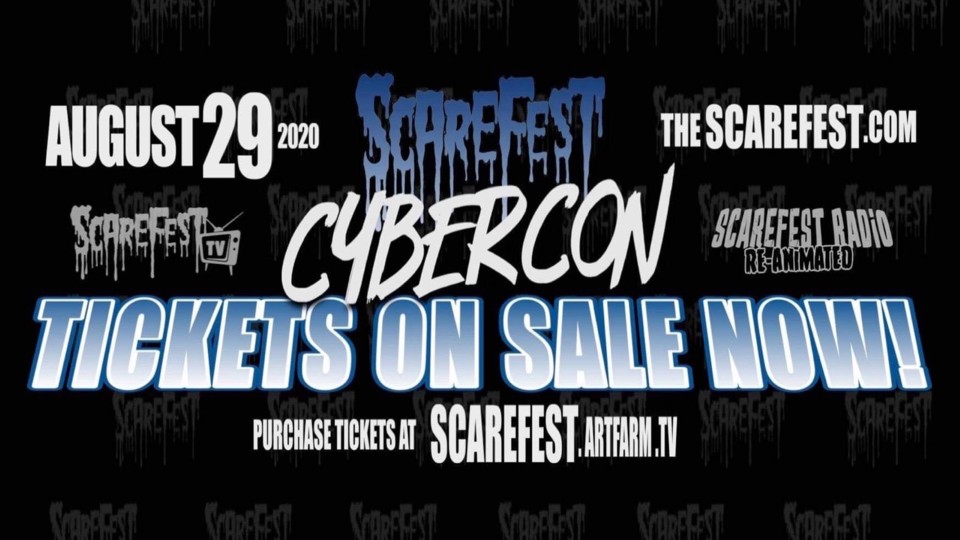 Our CyberCon version 1.0 will feature celebrities, vendors, seminars and panels just like our live event except we are doing it all online, and all with the style and detail that you've come to expect from The Scarefest.
We are throwing ourselves into this project for our fans! We know that 2020 has been a terrible year for fandom. Conventions are being cancelled and rescheduled every day. We are still working out the logistics handed to us by the government of our own event in October and figuring out how to adapt and still be able to provide for a safe and fun experience.
Watch for weekly updates on our own Scarefest Television every Friday night.
Ticket sales go LIVE on August 1. The first 100 ticket holders will be entered to win a CyberCon inaugural T-shirt.
Information links as they become available: