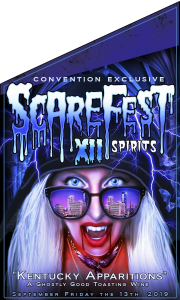 "Kentucky Apparitions" 
A ghostly food toasting wine.  
Pairs with a light meal or salty snack.  Perfect for mixing with a favorite juice for a morning cocktail, afternoon refresher or as a stand alone white wine!  Perfect for toasting special occasions!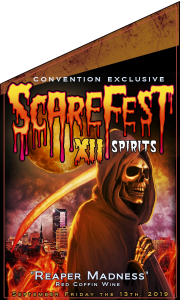 "Reaper Madness" 
Red Coffin Wine   
Semi-sweet estate blend. Pairs with cheese or chocolate dessert.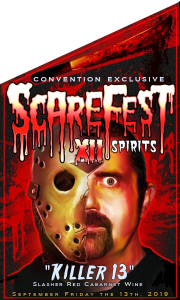 "Killer 13"
A medium-bodied red blend aged in Ky White Oak barrels. Pairs with beef or lamb.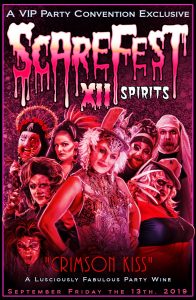 "Crimson Kiss"
A luciously Fabulous Part wine 
Sweet, vine ripened Concord wine, taste like a light fruit Martini.