Feature Films
Short Films
Awards
Schedule
Our Feature Films for The Scarefest XII Film Festival
Hollow Scream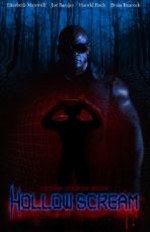 A narcissistic playboy entrepreneur with a dark past plays a new virtual reality game where he gets to be a serial killer. His genius brother discovers the dangerous truth behind the game and his creator.
Artik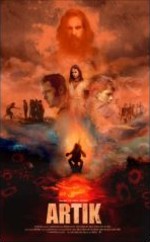 A comic book obsessed serial killer's sinister plan to train his son to be his replacement is interrupted when the young boy lures a well-meaning stranger, Holton, back to their secluded farm threatening to expose their families terrifying secret.
The Final Ride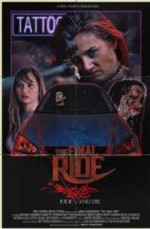 This anthology is the long awaited follow-up from the team behind 2015's SECRET SANTA. THE FINAL RIDE is a Horror/Comedy anthology which tells three frightening tales including the ghost of an 80's fitness guru that haunts a couple's new home, a Tattoo that won't stop spreading, and an Uber Driver that picks up her final customer for the night, not knowing that she's in for the ride of her life.
BENEATH – A Cave Horror Film
When a group of cavern tour guides hear an old tale of a sacrificial cult performing rituals in the cave, they sneak down into the restricted areas to find out more.
WRETCH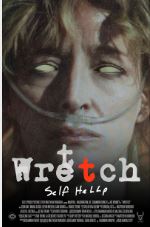 A man practices ritual magic to cure his partner's cancer. Under the tutelage of an eccentric hippie restaurateur and her messianic self-help guru, a young man sets out to master the occult magic of Enceladism in an effort to destroy the cancer that's killing his boyfriend.
Beyond Hell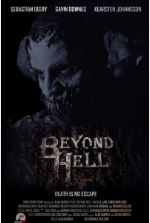 After trying a new version of the drug Changa, Maryssa finds herself transported to a hell dimension where the demon, Belial, latches on to her. through Maryssa, Belial begins killing her friends one by one in horrific hallucinations. With the fate of the world at stake, it is up to Maryssa and those remaining to stand off against Belial in this epic 80's throwback.
Moonbow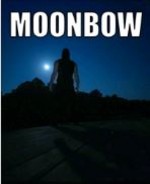 A horror film based on the local urban legends of Cumberland Falls. MOONBOW follows four local friends in their early 20's, who take their co-workers on an overnight trip to see the moonbow (a rainbow at night that can only be seen under a full moon). On their journey, the group discovers the cosmic power of the moonbow, and they soon realize that some legends are true.
Forbidden Power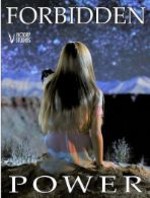 After a one night affair with a mysterious woman, a young man wakes up alone, with more power and with a cryptic message: Short – Red – Train
The Field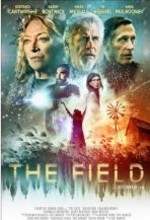 To save their marriage, Ben and Lydia (Tim Higgins, Kara Mulrooney) risk it all and buy a farmstead in Manitowoc, Wisconsin (Making a Murderer.) Lydia is determined to transform the rotting house into a dream home and finally start a family, but Ben's photographs reveal they're not alone…
Mysterious figures begin appearing in Ben's photos and Lydia unearths grotesque artifacts in their house. An odd woman called Edith (Veronica Cartwright) is found to be living in a chicken coop on their property. Sheriff Roy (Mark Metcalf) tells the couple that Edith was abducted as a girl and gallery owner George (Barry Bostwick) warns Ben to stop taking pictures. Or else.
Ben's curiosity leads to a chilling scene where his strobe light gun shows there is not one but dozens of ghostly people occupying their land. Days later a storm approaches and Edith becomes agitated. Ben and Lydia try to help but with a great flash, Lydia and Edith disappear. Can Ben evade Sheriff Roy long enough to unlock the secrets hidden in their field and save his wife?
Our Short Films for The Scarefest XII Film Festival
Toe
A starving boy eats a toe he finds sticking out of the ground. Later that night, something ghastly comes to his bedroom wanting it back.
The Book of Faces
Five teens join a creepy website where you can conduct a séance by video chat – what could go wrong? This is an exciting new entry in the desktop film genre. The title and tagline is a play on words as the feature length version goes even deeper – social media ills become truly EVIL.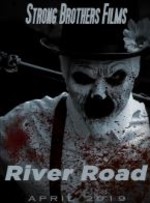 River Road
Kids are going missing in the town of Covington Valley. Creepy clown sightings have a group of local teens looking for the clown. 
They find him.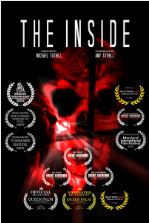 The Inside
A mother and her son move into an old house with a dark and sinister secret. They experience random and strange occurrences and begin to wonder if it's the work of their depraved neighbor or something else entirely.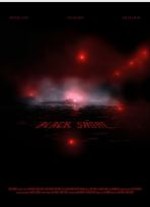 Black Shore
In a bleak British seaside town a family is stalked by an amorphous presence.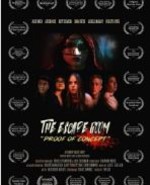 The Escape Room
"Escape Room" is an award winning film (best screenplay, best editing, nominated for best film, best music score and best acting) about a brilliant student who is bullied in high school and suffers from OCD reluctantly joins her popular friends at a horror-themed Escape Room game. When the group realizes that a revenge-seeking Game Master has set them up in a custom-made deadly trap, the five teenagers start turning on each other. They have to join forces in order to get out of the room alive. The theme involves love, trust, teen issues and the importance of friendship. It is our hope to inspire audiences to pursue the idea of standing up for one another when confronted with adversities caused by a valued one.

Squee Fu: Fans Celebrate the Return of Joe Bob Briggs
Fans and colleagues celebrate the return of beloved drive-in movie critic and writer Joe Bob Briggs in this short documentary with comments from John Waters, Svengoolie, Mick Garris, Joe Lansdale, David J. Schow , Tony Timpone, Phil Nobile Jr, Larry Fessenden among others.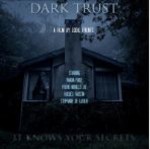 Darkest Secret
When four friends are trapped in a house that contains a gateway to hell, their only chance of survival depends on them sharing their darkest secrets.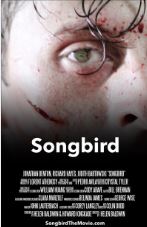 Songbird
When Raymond, a troubled musician, discovers a "magic camera," he uses it as a weapon to dominate and control women. After their initial response of fear and terror, the women work together to find their voices and reclaim their power.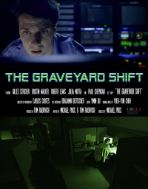 The Graveyard Shift
On his first night on the job, a night watchman for an office sees a ghost on his surveillance feed.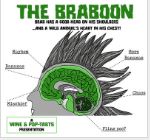 The Braboon
The Braboon is the sensitive story of Brad, office drone and recent baboon heart transplant recipient. Brad's new heart works fine–it's everything else about him that's going wrong.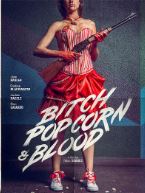 Bitch, Popcorn & Blood
At Salt' n Sugar, a popcorn bar in the middle of nowhere, LILY a bored waitress, is goingto turn her life around when two fishy strangers show up in the bar.
A mix of onirism, violence and dark humor, Bitch, Popcorn & Blood is simply the weapon that everyone has dreamt of being one day.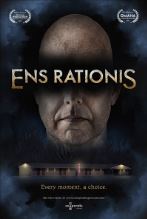 Ens Rationis
Ten years ago, in a desperate moment, Vivian struck a pact with a mysterious stranger who promised her something no one else could. Now, in the dead of night, she abandons the love of her life to make a remote rendezvous and settle her debt.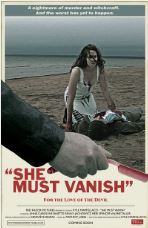 She Must Vanish
Residents in a seaside town succumb to the malevolence of a witch, who sets a fury in motion.
Glam
Two friends, Sophie and Layne, enjoy a night out before finding themselves at the mercy of a madman obsessed with perfection.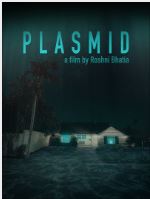 Plasmid
A young nurse must fight for her life when her house has been invaded by an unearthly intruder.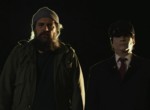 Memento Mori
When Charon arrives in a limo instead of a ferryboat, McInerney isn't reluctant to leave behind a wasted life. But when Charon picks up another passenger, McInerney discovers that life can be worth fighting for.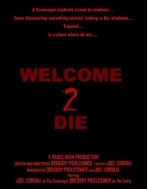 Welcome 2 Die
A scavenger (Joel Cordial), explores an abandoned road to nowhere soon discovering a sinister entity that lurks in it's shadows. 
……..Trapped in a place where all are …..Welcome 2 Die!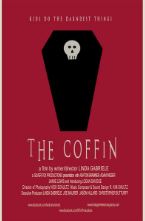 The Coffin
"The Coffin" is a horror/comedy short about a couple who pick up a vintage coffin and then some! The film is loosely based upon the director's own experience acquiring a vintage "prop" from an old haunt.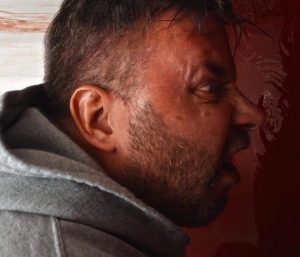 Flash Photo
A malcontent Real Estate Photographer takes on a seemingly routine job. As strange events occur around the house, the Photographer begins to question his sanity.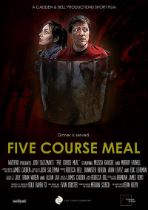 Five Course Meal
Mark and Jenny agree to take part in a mysterious experiment for money. Things get exceptionally messy. Based on the short story by Josh Saltzman.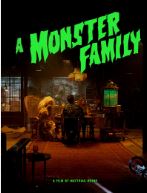 A Monster Family
The story of Esme, a lost little girl rescued by a family of monsters. When one day a Swat team breaks into their lair her life is turned upside down and she is thrust into our world. Now she must decide which life she wants to lead, the life of a quirky outsider or the life of a 'normal' person in our normal world.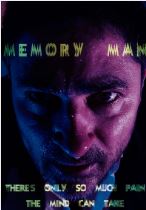 Memory Man
In a future where psychic abilities are outlawed, the Memory Man makes a living dealing with uncomfortable memories for other people. Until the arrival of a hostile new client, finally forces him to confront unfinished business of his own.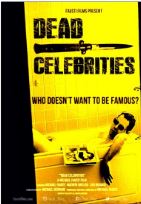 Dead Celebrities
Meet Mick, he's a psychopath who wants to be famous and he's found a way of achieving his dream… But Mick is no ordinary killer, he knows a secret. A secret he shares with Elvis Presley, Jim Morrison, Judy Garland & other dead celebrities…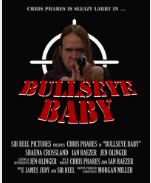 Bullseye Baby
Bullseye Baby follows the thoughts and escapades of Sleazy Larry (Chris Phares) as he deals with two home invaders who threaten his manhood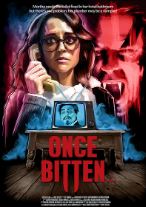 Once Bitten…
Martha needs the toilet fixed in her hotel bathroom but there's one problem: her plumber may be a vampire.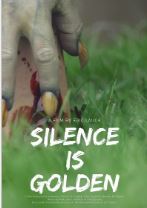 Silence is Golden
Two strangers meet on a park bench, unaware that one of them is hiding a dark secret.

LOOP
Mayhem erupts in a quiet suburban neighborhood as the result of sinister influence.
Listen. Smile. Obey.
LOOP.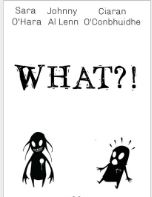 What?!
Supernatural comedy short about a man who encounters a series of strange events after his grandmother dies.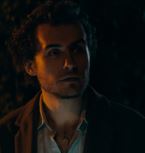 THE DISTURBERS
Two people on a date are being disturbed by an unusual enemy.
THE DESECRATED
A young morgue attendant encounters an unwelcome visitor.
Can You See It?
A nurse is assisting with a scientific study on a patient with an unknown illness. Things take a paranormal turn as she finds herself at the center of the experiment.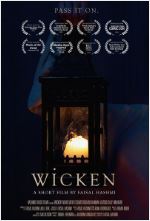 Wicken
A young woman Skyping with her long distance boyfriend late night realises that an ancient evil presence may have been unleashed upon her.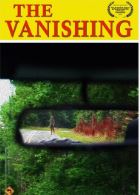 The Vanishing
Summary not available.
Awards will be given in the following categories: 
The 1st ever ScareFest Bluegrass Abomination Award: The film submission that by panel decision is the most innovative and creative; the winning submission will be based off story, directing, visual effects & emody the indie horror film genre. 

Best Horror Comedy 

Audience Choice 

Best Documentary 

Best Supernatural/Ghost Story 

Best Screenplay 

Best Director 

Best Actor & Actress 

Scariest Moment 

Best Special Effect
Each winner will receive a statuette at our awards ceremony to be held on the final day of the event. Winners will also be featured on all social media same day, as well as ongoing promotion through all our social media platforms and website. Main Prize Winners will be invited to be guests on ScareFest Radio, our weekly podcast. Main prize winner will also have their film featured during the event at the historic Kentucky Theater and promoted with proceeds going to the winner.