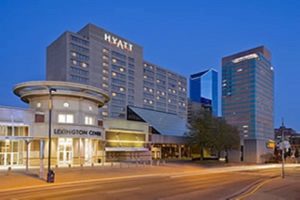 Hyatt Regency
Special Rates for ScareFest Fans, September 14 –16 2018 – ONLY $185.00
VISIT the ScareFest Fan Portal HERE
If you haven't already made room reservation for the ScareFest, September 14 –16 2018; you can rent a luxurious, discounted room with plenty of southern hospitality at the newly renovated Hyatt Regency Lexington.
Experience the comfort of their luxurious guestrooms, or enjoy dinner and cocktails in the new Blue Fire Bar and Grill. While at the hotel; relax and unwind with a refreshing swim in the complimentary pool, or an invigorating work-out in the complimentary fitness center. In addition to all of the amenities at the Hyatt Regency Lexington, they are also conveniently connected to the Lexington Convention Center, in the same building where ScareFest is being held.
Hotel parking is located across the street from the hotel. Parking is complimentary for Hotel overnight guests, based on Hyatt Regency availability. There is a $20.00 per day charge for valet parking. The hotel has a complimentary airport shuttle, based on availability that provides transportation to and from the Bluegrass Airport to the hotel.
Call 859-253-1234 to book directly!
---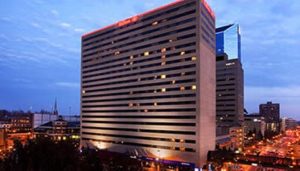 Hilton Lexington Downtown Hotel
SCAREFEST FAN BLOCK– ONLY $144.00
Located in Downtown Lexington, overlooking Triangle Park, our landmark Lexington hotel is central to scores of exciting restaurants, shopping, museums, and entertainment venues; and is connected by a pedway to the exciting Lexington Convention Center. Click here to book online using our Scarefest fan block group reservation site.
Call 1-859-231-9000, or toll free 1-877-539-1648
MAKE SURE YOU USE THE GROUP CODE: SCAR17
---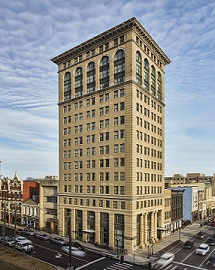 21c MUSEUM HOTEL LEXINGTON
The new 21c Museum Hotel Lexington is housed in the Fayette National Bank Building, located in the Downtown Lexington Historic District.
The 15-story building has 88 spacious guestrooms with high ceilings, contemporary furnishings and large, historic windows. There is also over 7,000 square feet of contemporary art-filled exhibition and event space. 21c design team, led by New York-based architects Deborah Berke Partners, has embraced the building's original features to create a space where contemporary and historic meet and contrast. Listed on the National Register of Historic Places, many of the Beaux Arts International-inspired building's historic features have been preserved and restored including Ionic Order exterior columns, marbled walls, Tennessee Pinkmarble flooring and vaulted ceilings with ornamental plaster patterns.
Book now! Visit http://www.21clexington.com and use the rate code 1609SCAREF or by simply visiting this LINK.
---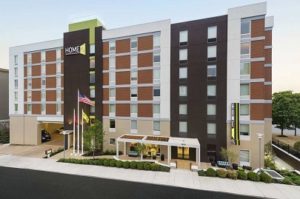 Home 2 Suites by Hilton
Special rates for ScareFest Fans September 14 –16 2018 – Queen/Studio $129.00 Queen/Queen/ Studio $139.00
Home 2 Suites by Hilton Is your home away from home with built in kitchen and office space within the one or two bed suite. Also other options include a fresh hot breakfast sandwiches, make your own waffles, enjoy yogurt with tons of toppings and so many other breakfast combinations.
Call 859-313-5200 and ask for the ScareFest Block rate.
---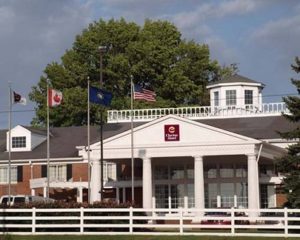 Clarion
Special rates for ScareFest Fans $92.00
Features a large activity center at the hotel that includes a near Olympic size pool, whirlpool, sauna, fitness center, video arcade area, shuffleboard, table tennis and a half court basketball court.
Rates include free hot breakfast and FunDome passes for each registered guest, up to 5 people per room. Only registered guests are allowed in the FunDome area. On-site full service restaurant and bar. Guest calling must be 21 or older to rent a room. A valid debit or credit card is required at check-in; this card will be authorized for full stay plus a 100.00 USD deposit. Pet accommodation: 35.00 USD per stay. Pet limit: 3 pets per room, up to 25 pounds.
Call 859-233-0512 and ask for the ScareFest Fan Block rate.
---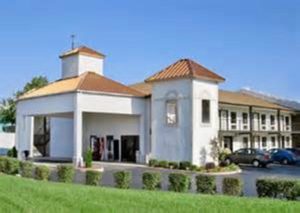 Days Inn and Suites
Ask for ScareFest Rates
859-299-1202
$69.00 *UPDATED
Welcome to the Days Inn and Suites Lexington, KY. All of our rooms have in-room coffee makers, alarm clocks, hair-dryers. We offer microwave and/or refrigerator available upon request at no charge. There is a restaurant and lounge located on the property. The grounds have beautifully landscaped courtyard and large outdoor swimming pool. We also include cable television, free local phone calls, meeting space, fax and copy service. Enjoy a free continental breakfast from 630-930am each morning.
The Days Inn Lexington is conveniently located off of Interstate Highway 75 and Interstate Highway 64, Exit 113. We are centrally located to the downtown business and shopping district, Lexington Convention Center. Airport Shuttle available from 8am to 10pm
---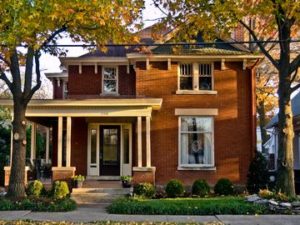 Home Away from Home
Make ScareFest a vacation destination. Come in early and stay in Lexington during the week of or after ScareFest. There is so much to see and do in the historic town of Lexington, know as the "Horse Capital of the World". Choose a Home away from home to stay in…All week or a few days…. It's perfect for families or groups.
Check out this website and tour the houses available for your trip.
---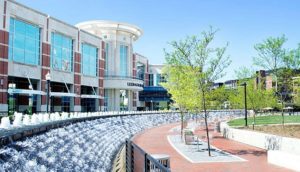 Lexington Center
Conveniently located in the center of the downtown and within a day's drive of 75% of the country's population, the Lexington Convention Center is a beautiful and versatile multi-purpose event facility.
Their facility offers comfort and function as a dynamic venue for public expos, meetings, banquets, trade shows and conventions. In addition to their 66,000 square feet of dedicated exhibit space, 40,000 square feet of elegant meeting spaces, mall and food court; the Lexington Convention Center is attached to both the Hyatt Regency and Hilton Hotel.
The Lexington Convention Center is in the heart of Lexington's historic and vibrant downtown. Retail boutiques, unique restaurants, night clubs, and many other entertainment opportunities are all within easy walking distance in a city famous for its scenic beauty, world-famous Thoroughbred farms, small-town charm and genuine hospitality. Lexington offers the business and recreational traveler a delightful combination of sophistication, culture, history, and fun.
Whether attending or planning an event, you will soon experience why Lexington Convention Center is "easy to visit, hard to leave." Their experienced sales managers and event coordinators are ready to help make your next event your best ever.