Tom Conwell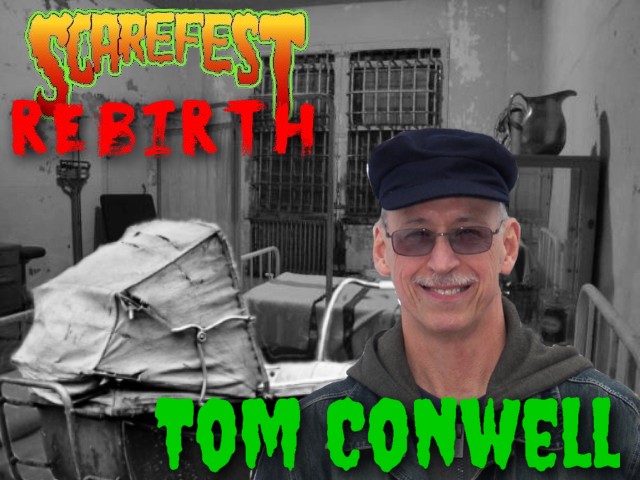 UFOlogist, Tom Conwell, has been an Electronic Technician with the US Navy and Honeywell, INC for 42 years, a Honeywell Temperature Control, Fire Alarm and Security Software Specialist, Biomedical Engineer, is Fire Alarm Level II Certified, a Metrologist and HVAC Engineering resource. Tom has a wide-ranging expertise with keen awareness of physics, computer and internet software and a broad knowledge of electronics and how it intersects with the paranormal world and UFO's.
Over the past three years, Tom has written four books. They are based on aspects of UFOlogy, he has studied and researched UFO sighting reports from the entire US, and created a national sighting map which has revealed anomalies throughout the US.
Tom has also been on numerous radio programs across the US, has published four books, THEY are here, Volume 1, Volume 2, Volume 3 on Amazon, he assembled his blogs into a story on how UFOs can find their way here and from light years away Going Interstellar? Also planned which may be completed by ScareFest is a book based on UFO sighting map featuring map anomalies. Tom is also planning multiple speaking events from the general public, and maintaining a Facebook presence with frequent postings on extraterrestrial life and UFO sightings.
Allen Marston
Allen is Professional Firefighter and Hazardous Materials Specialist in the state of Virginia. He has been avidly researching the paranormal for 20 years and professionally investigating for roughly eleven of those years. He became a Representative for the National Paranormal Society in 2014. He quickly started rising in the ranks in the organization, step by step and gaining respect as he went. In 2016 he became a Lead Senior Director of the organization. During his time there he wrote many articles that are still utilized on their website, as well as collaborated on articles that were focused in NPS Focus Magazine. In 2017, he left the organization to pursue some goals that he had set forth for himself but still retains a relationship with the organization. You can find Allen guest spotting on multiple podcasts, but is reoccurring guest on The Paranormal Sideshow with John and Stacey Edwards. He has had the opportunity to speak at multiple events and loves to meet people and feels that everyone has a part to play in the field. He treats everyone with the utmost respect and has been appropriately nicknamed the Paranormal Gentleman.
Shannon and David Byers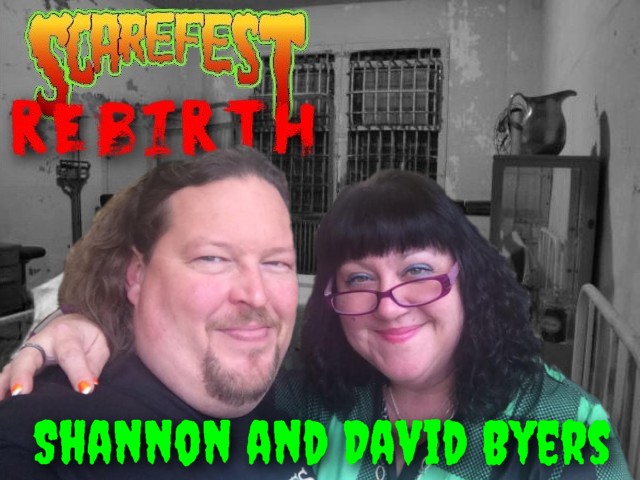 Shannon Byers, aka The Paranormal Genealogist, and David Byers are a husband and wife team who co-founded Timeless Paranormal in 2003. They are paranormal investigators and educators that infuse the paranormal with genealogy and historical research and lecture on how to do research on purported haunted locations. Using examples of Lavinia Fisher at the Old Charleston Jail, Peral Bryan at Bobby Mackey's Music World, Chloe at The Myrtles Plantation and Waverly Hills Sanatorium, they show how para-entertainment and the locations themselves have skewed history and how their fakelore can hinder an investigation. Shannon has authored many education articles and original pieces on ancient mysteries and pre-investigation research and has appeared on numerous high profile radio programs. As repeat guest at The ScareFest in 2015 & 2017 they have presented groundbreaking research on Kentucky locations such as Bobby Mackey's Music World and Waverly Hills Sanatorium. In 2017 Shannon released two books: How NOT to be a Ghost Hunter and Paranormal Fakelore, Nevermore: Real Histories of Haunted Locations.
Kyl Cobb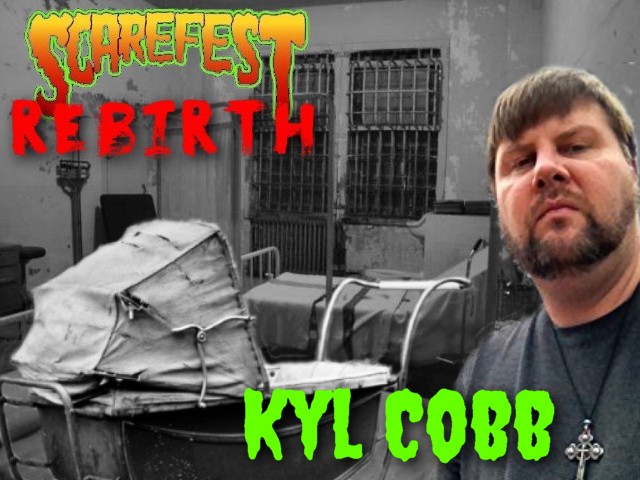 KyL T. Cobb, Jr. is an adventurer, a historian, a paranormal investigator, a demonologist and an author. Having explored 58 countries and studied 22 religions, Cobb is an expert of unraveling the unknown. Cobb released his paranormal textbook Ghost and Demons: The Lost Things in 2015 and Ghost and Demons: The Truth of the Bell Witch in January 2016. His third paranormal book, Ghost and Demons: Disturbed Destinations, was released in September 2016. His next book, Ghost and Demons: Forgotten Lore is due out in the Fall of 2017.
Ken Boggle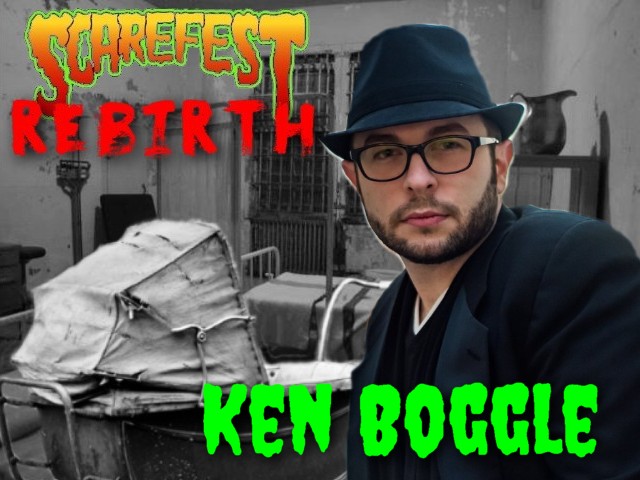 Ken Boggle was born Kenneth Ray Hughes, Jr. in rural Southeastern Kentucky. By the age of 8, his Grandmother taught him to read coffee grounds, and his aunt taught him to read fortunes with a pack of poker cards. More than 25 years later, Ken has opened Tarot By Ken, LLC. and reads Tarot for people all over the world.
Ken has his own Radio show and has been a guest on many others. He has read for several celebrities including Kim Russo, The Happy Medium. Ken has performed for such groups as the KY Derby Eve Party, Bluegrass Rape Crisis Center, Coal River Children's Advocacy Center and ScareFest, the largest Horror and Paranormal Convention in the United States. Ken has been featured on ABC36;s MidDay Kentucky and WLEX18's Good Morning Kentucky. Ken shares his unique Tarot skills with people from India to California, many whom say that readings with Ken have changed their lives. While Ken has had great success in his predictions and forecasting, his personal goals is to bring his clients to their ultimate happiness.
Steve Kulls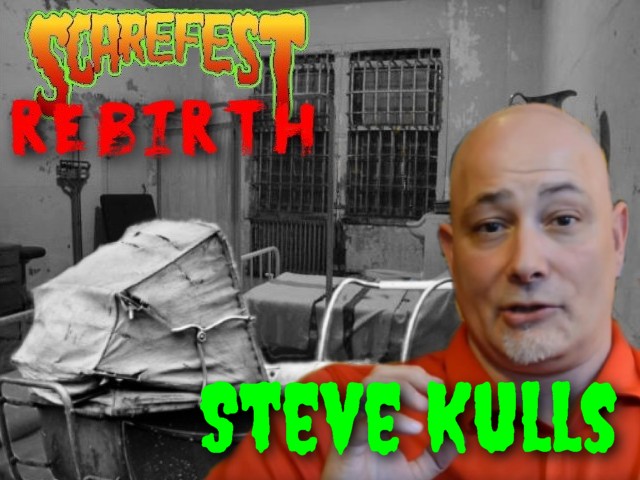 Steve Kulls is a Licensed Private Investigator, in New York. Steve began his quest in search of Bigfoot in 1998 originally quite skeptical but began to feel there was something to the mystery. On January 1st, 2006 he launched Squatchdetective.com and created Squatchdetective Radio September of that year.
Steve firmly believes in a "boots on the ground", methodology of obtaining evidence for or against, evidence Steve has authored two books, "50 large," and "What Would Sasquatch Do?"
Steve has appeared on Fox News, the History Channel the National Geographic Channel and Destination America.
Tim Woolworth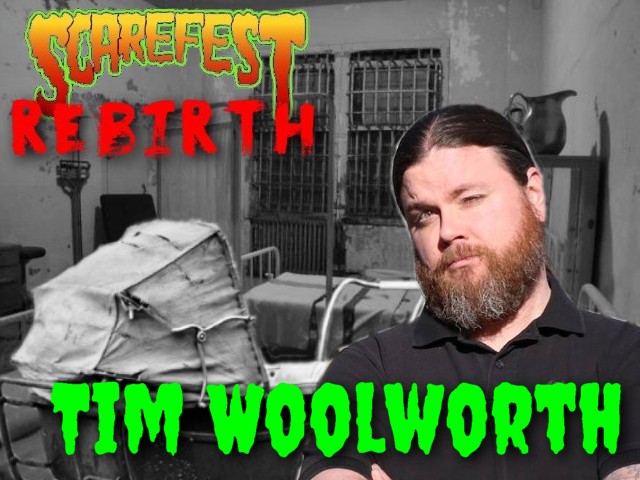 As one of the world's foremost ghost box users, Tim Woolworth has been featured using his ghost boxes nationwide on NBC's First Look, NPR, the Detroit NBC News, dozens of radio broadcasts and the television show CNY Spirits. In addition to media appearances, Tim regularly gives public ghost box talks and sessions at conferences, historical locations and libraries. Tim has authored most of the accepted ghost box theory used today by active ghost box researchers via his site ITCvoices.org which has been online since the spring of 2010. He also orchestrated the first world‐wide ghost box experiment called the Ghost Box Collective that garnered astounding results. In 2017, Tim launched Paranormal Study, a site that allows the brightest minds in the paranormal field to teach the subjects they excel in to those who want to learn.
In addition to all things ITC, Tim is an active paranormal investigator who has investigated locations in four countries and several states. He was a longtime member of CNY Ghost Hunters before moving to Michigan in 2011 where he joined the Motor City Ghost Hunters.
Michelle Wagner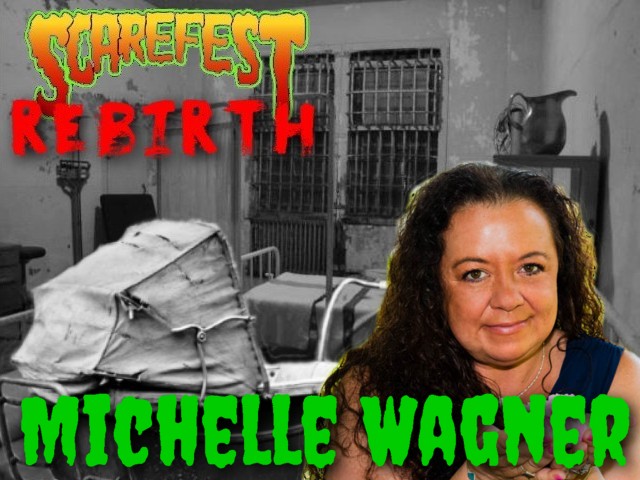 Michelle Wagner Psychic/Medium, The Saratoga Spiritualist , Destination America Channel "Scariest night of my life" , Podcast and Tv Personality , Extreme Paranormal Encounters Response Team Lead Psychic , Author , DR. Of Metaphysical. Has been fine tuning her gift and teaching others for the last 26 years. Michelle is in the top 5 psychic/mediums in NYS for the last 5 years and is very active on private and public Ghost investigations with her team. Her book "Listening from the Inside" is 1 of 2 books due out by ScareFest 2018.
Bud Jenness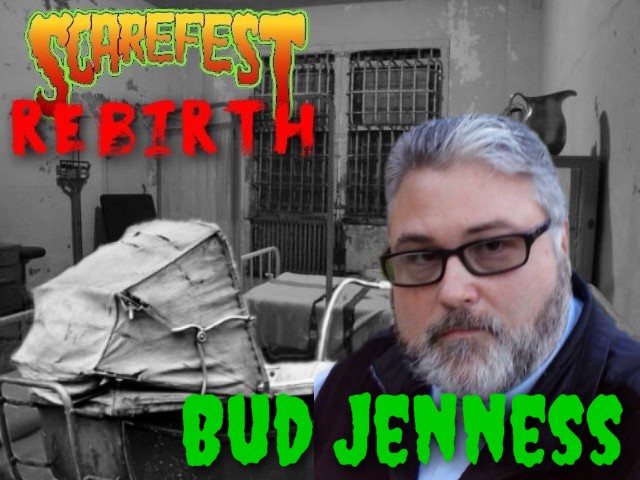 Bud Jenness holds a B.A. in Classical English Literature, and two Masters Degrees. He writes a popular movie review Blog, BUD'S REVIEWS, which was admitted into the Internet's LARGE ASSOCIATION OF MOVIE BLOGS (L.A.M.B.). In 2013, Bud was a featured guest on a LAMB podcast, and in 2014 he was a guest at the Louisville Fandom Fest. From 2015-2017, Bud was a guest speaker at ScareFest, and gave presentations on Hauntings, and famous Horror Authors ranging from H.P. Lovecraft to Stephen King. Bud has had a lifelong affinity for Horror movies and books, and has done extensive research on the paranormal. When he was a teenager, he was an extra in the Stephen King movie FIRESTARTER, which was shot in his hometown of Wilmington, NC, which was also the location for the filming of David Lynch's BLUE VELVET and Stephen King's CATSEYE and MAXIMUM OVERDRIVE…
Jack Kenna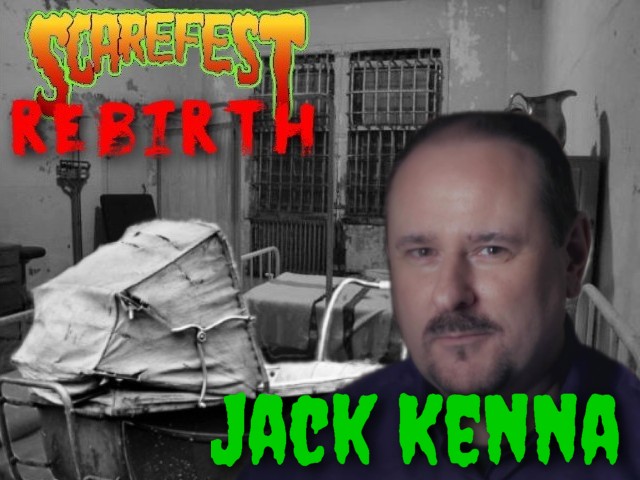 Jack Kenna is considered by many to be one of the top Paranormal Investigators in the USA; Tech Specialist, Writer, Author, and Public Figure he is a member of the paranormal teams S.P.I.R.I.T.S. of New England®, San Diego Ghost Hunters®, and Extreme Paranormal Encounter Response Team. Jack is also a Senior Engineering Technician for the Department of the Army. He is a regular contributor to Paranormal Underground and Living Paranormal Magazines. He has also written for Hollywood Ghosts Hunters magazine. His first book "Hauntings, Ghosts & Demons" was released in the late summer of 2017 and is receiving rave reviews throughout the horror and paranormal communities. His new book titled "Paranormal Research: A Comprehensive Guide to Building a Strong Team" will be publish in the summer of 2018 by Schiffer Publishing, Ltd. and has already received pre-order sales. In 2015 Jack, along with illustrator Alex Cormack, completed work on a new comic book titled "S.P.I.R.I.T.S. – The Forgotten Souls of Bay Path", a first of its' kind paranormal comic. In 2016 Jack, along with his good friend Stacey Horton, founded what they dubbed "The Paranormal Panel" which is a lecture group that includes experts on Ghost Hunting, Cryptozoology, UFOlogy, and Psychic Abilities. This Paranormal Panel began giving lectures throughout NY beginning in 2017 and is expanding their series starting in 2018.
Jack is also a regular on the television series Paranormal Survivor and is a Series Lead on Haunted Case Files, both of which air on cable network Destination America in the USA, T&E in Canada and also in the UK and Europe. In 2016 and 2017 Jack gave numerous paranormal lectures and was a guest para-celebrity throughout New England and the east coast at public libraries, paranormal events, and numerous paranormal radio shows including Beyond Reality Radio with Jason Hawes and JV Johnson, and ScareFest Radio with Wes Forsythe. He is currently continuing his lecture series and lecture/radio appearances into 2018, and will be appearing as a Series Lead once again on Season 2 of Haunted Case Files on Destination America.
Sommer Jonez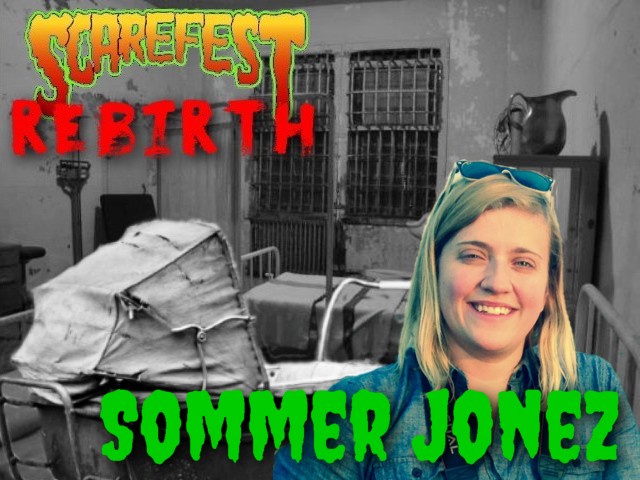 Sommer Jonez is a long time paranormal enthusiast and filmmaker from San Francisco. She's just finished up a documentary on…Ouija Boards ("Yes, No, Goodbye"), testing them from a skeptical perspective she talks about what inspired her, drops some hints on what to expect from the film, and talk about the power of the media's influence on Supernatural occurrences. Her film also includes appearances from renowned Ouija expert Robert Murch, Psychic Medium Chip Coffey, Voodoo Expert Bloody Mary and more. Sommer has also been the MC/Guest speaker at one of the largest paracons on the West Coast, The Grey Ghost Paracon, for the past 5 years. A clip of her film was recently featured at a panel at the San Francisco Comicon that ended up being standing room only due to the fascination with Ouija boards.
Chris Sutton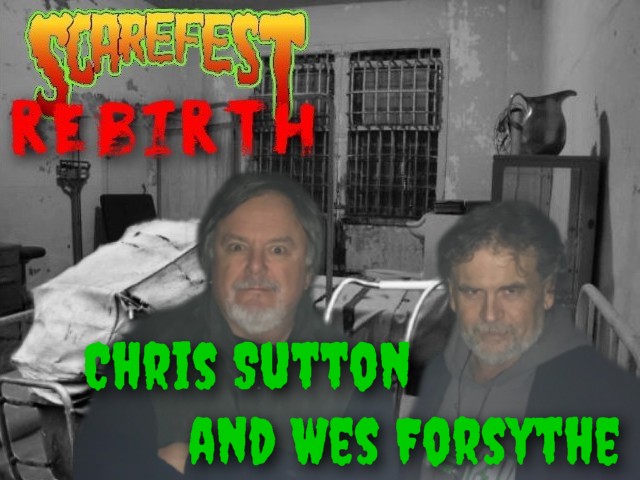 Coyote Chris Sutton is a shamanic practitioner/paranormal investigator who began his spiritual journey over 20 years ago a normal guy who found himself with one foot in this world and one foot in the world of Spirit. Since then he has received teachings in different Native American shamanic traditions, along with instruction in shamanism with English influences. Chris follows the teachings of the Si-Si Wiss Medicine Tradition of the Northwest Coast and is a member of the Red Cedar Circle of SW Illinois . He has been trained in many of the psychic arts, including numerology, tarot, and dowsing. Chris began doing paranormal investigations in 1998 and enjoys being able to help people who are having problems with negative paranormal experiences.
Coyote Chris is also a member of The Dominion Ministry, helping those who are troubled by dark spirits or negative energies.
Stephanie Bingham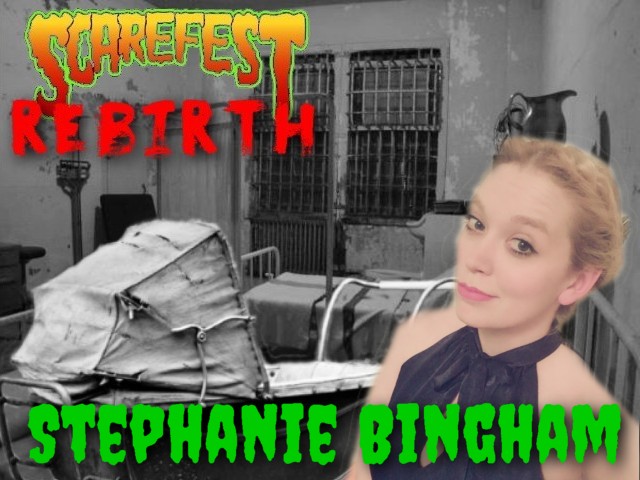 Stephanie is a historian who has worked in museums and has had the ability to see and sense the spirits of the departed since she was a small child growing up in rural Kentucky. Her life has been filled with paranormal experiences from harmless encounters with human spirits to run-ins with malevolent and inhuman forces. One of these inhuman encounters was featured on the SyFy channel's series School Spirits highest rated episode Campus Warning Signs. She was also featured on the third season of Paranormal Lockdown. She had her first experience with the paranormal when she was still a toddler and they have only increased over the years. Stephanie attended college and grad school and complimented her unique abilities with degrees in history and anthropology.
She has honed her skills and become an avid paranormal researcher, turning her research into numerous academic theses and presentations, often focusing on paranormal issues neglected by academia such as Voodoo and the Spiritualist movement, going so far as to create two theses on paranormal topics and present them at academic conventions. She combines her skill in dealing with spirits with her knowledge of history and culture to bring a unique perspective on the paranormal. Stephanie regularly works with paranormal groups, historical organizations and individuals to help them solve their paranormal or occult issues and bring a new way of understanding the paranormal to them.She has also had a few of her personal encounters with the paranormal included in a few books including "Lost Whispers: The Collective Allegories of Haunted America," "Tails from the Otherside: Pets and the Paranormal," and "Encounters with the Paranormal Volume 3."
Paranormal Response Team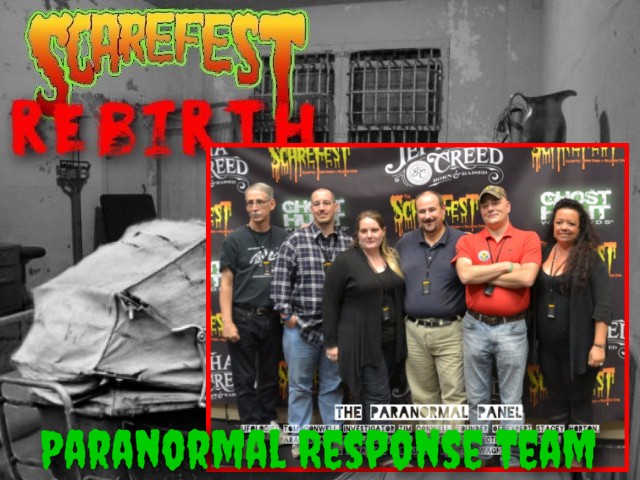 The Paranormal Panel is comprised of proficient investigators in the fields of the paranormal including psychics and empaths, as well as the fields of ufology, demonology & cryptozoology. The Paranormal Panel members have over 80 years' experience combined in these fields and have formed to share their experiences and knowledge as well as hear stories and answer questions from the public on these very unusual topics. The Paranormal Panel members have been featured in over 35 episodes and documentaries, on networks including Destination American, History Channel, NatGeo, Fox News and Channel 10 News. Four members of the panel have also authored over 9 books collectively. The goals of The Panel is to discuss these topics openly with the public without fear of ridicule for those coming forth with their stories and experiences, as well as for the public to ask questions of the panel.
Wes Forsythe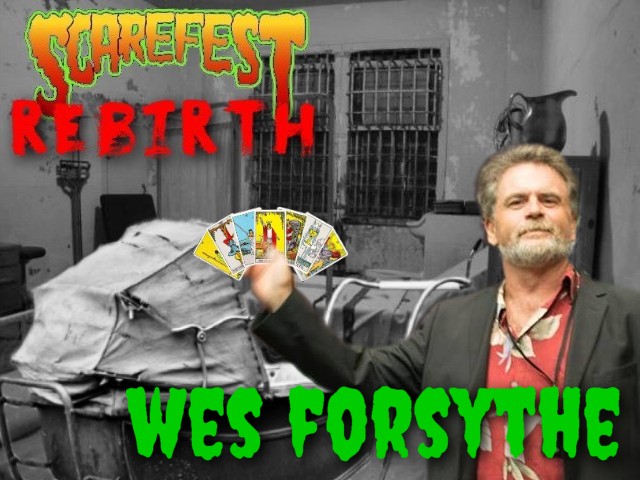 Wes Forsythe is the former host of the highly popular syndicated internet radio show Paranormal Filler and current host of our own Scarefest Radio  plus the new Gone Off Topic on the Vidi.Space television network. In the Paranormal field he is sometimes called a "Soul Sheriff," although he still prefers the moniker "The Blunt Object of the Paranormal." He strives to balance a knowledge of the technical side of the field with a belief in the mystical side. He shares both that knowledge and those beliefs with anyone willing to listen. He is considered an authority on spirit dowsing and is often sought out for his help in spiritual protection and energy manipulation. His most current project that he is bringing to Scarefest is Really Bad Tarot Reading where he brings the guidance of the Tarot cards to the masses with a healthy dose of humor and a complete lack of skill or training.
Southern Gypsies
The Southern Gypsies are an eclectic troop of talented psychic mediums and healers. These women all come from long lineages of magical ancestry dating back to the Celts, Shamans of Native Americans, etc.The Southern Gypsies have an array of mystical talents including the ability to foresee the future through divination of Psychic Mediumship, Tarot Cards, Tasseography, Psychometry, etc. They are gifted intuitive healers who offer spiritual, emotional and physical healing. These psychically and magically talented women have many years of experience and offer magical workshops and séances, as well as healing sessions and psychic readings (one on one and Gallery Readings).
Will Crawford
Will Crawford (HunterintheDarkness) is a former Police Officer and Licensed Private Detective who has spent the last 10 years investigating some of America's (alleged) "Most Haunted" locations. He currently holds the Resource Chair for the National Paranormal Society and continues to study the paranormal with HunterintheDarkness.
Richard Estep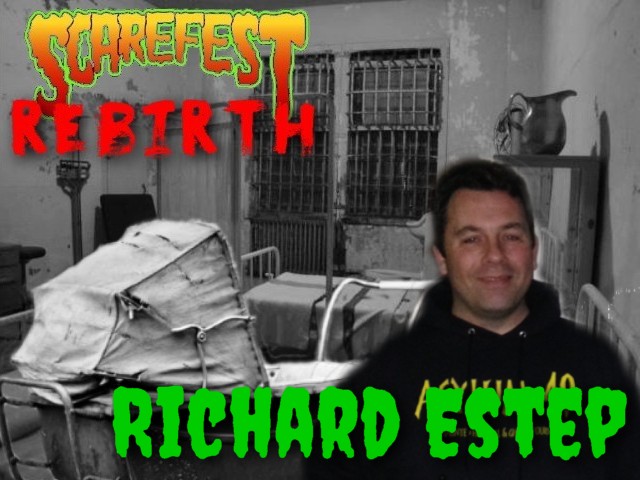 Richard Estep has been a paranormal investigator for the past 23 years, investigating claims of ghosts and hauntings on both sides of the Atlantic. He is the author of numerous books, including "The World's Most Haunted Hospitals" and "The Haunting of Asylum 49." His latest book, "Trail of Terror," will debut at ScareFest 2018. He writes a regular column for Haunted Magazine titled "The Step by Estep Guide to the Paranormal." Richard appeared in two seasons of "Haunted Case Files" on Destination America, and has just completed shooting on his latest series, "Haunted Hospitals," which is set to air in 2019.
Chad Harlan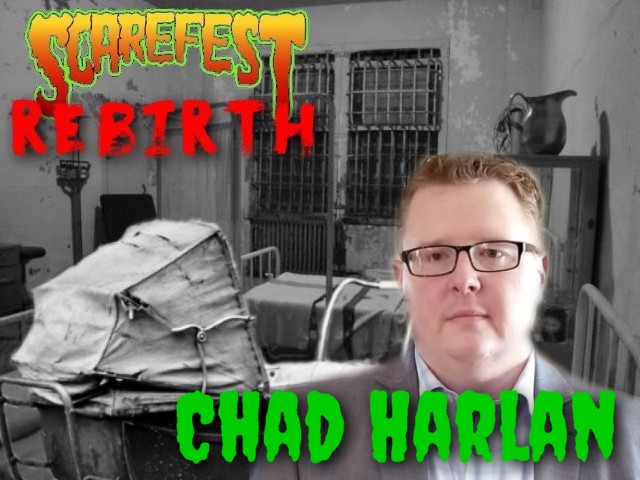 Chad has been investigating white collar fraud for over 17 years. He has received training in interviewing techniques, evidence collection, and analysis. He speaks regularly to groups on topics related to fraud. His interest in the paranormal goes back to his childhood and that interest has led him to this field.
Eric Brooks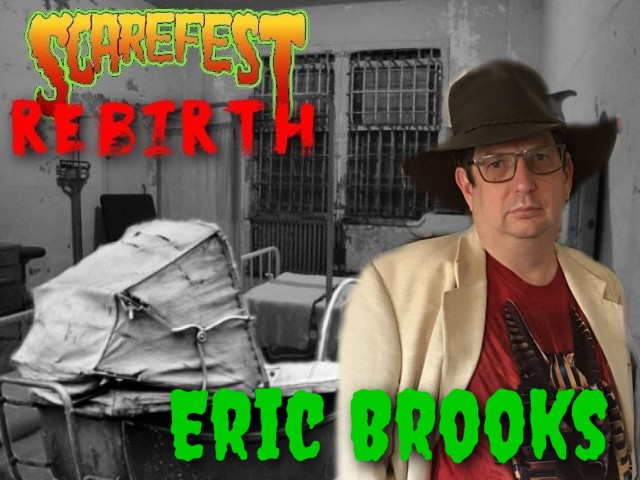 Eric Brooks has been a museum curator for 20 years. He has a Masters in Museum Science from Texas Tech University and wrote his thesis on a collection of Ancient Egyptian artifacts in the Museum of Texas Tech University. In 2000, Eric had the opportunity to visit Egypt and tour the Nile. He has spoken to dozens of organizations over his career and has appeared on numerous tv shows including Mysteries at the Museum and Diggers.
Lisa Shackelford and Christina Kieffer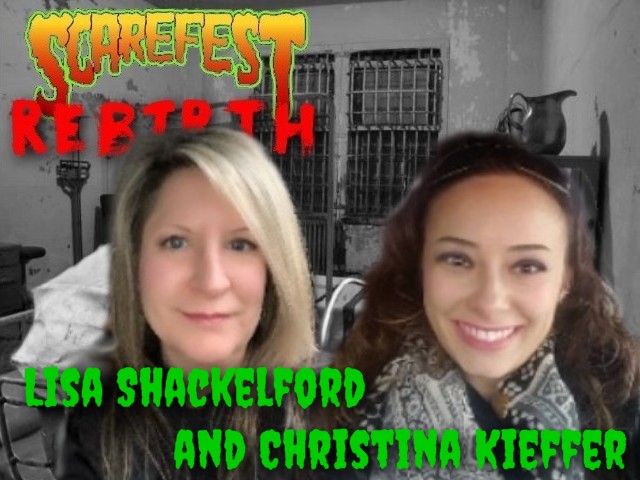 Lisa Shackelford: Founder and Lead Investigator of the Georgia Paranormal Files;Former co-host for the Archer Paranormal Snow on liveParanormal.com and wrockradio.com; Cast of True Ghost Stories, Team Georgia; biogs as the Haunted Flight Attendant.
As a child, Lisa loved ghost stories and would write her own and do her own illustrations. When growing up in Mississippi, she lived in a house that had a lot of unexplained activity. She has investigated private residences ,businesses, the infamous Pollak Hospital ,a farm, cemeteries, a hundred year old jail in South Carolina, a local historic theater, the Congress Hotel in Chicago, the Windsor Hotel in Americus, GA, Allatoona Dam and a Civil Warbattlefield. Her favorite place to investigate is an abandoned hospital in Tennessee, the Old South Pittsburg Hospital.
Christina Kieffer: Christina is formally trained in biology/ecology with a Master's degree. She has also been a biology professor and researcher in her field. She has over 10 years experience in the paranormal and applies her background in biology to her paranormal research. She has investigated a number of haunted locations in the U.S. including residential and commercial locations. Christina has presented at Dragon Con for a number of years as well as local events. Additionally, she has been a guest at Phoenix Rising Production events. She is currently the co-host of the Aymerich show and is a part of the cast of the new True Ghost Stories television series.
Stephanie Newman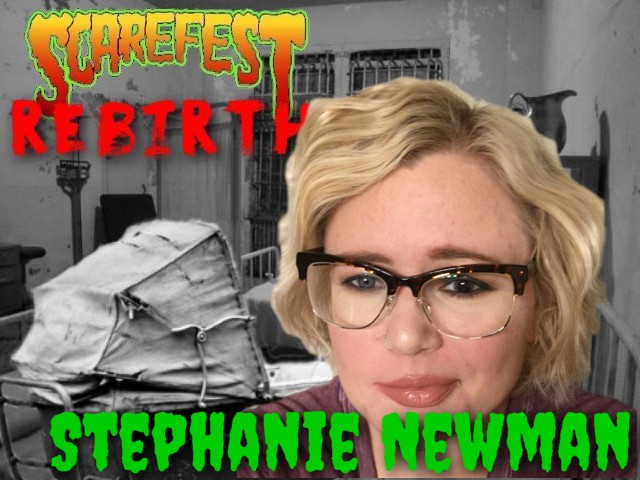 Stephanie Newman is a former social worker driven crazy with panic attacks, depression, and anxiety. When an entire pharmacy of medication and therapy wasn't enough, she decided to try another way. For the last two years, she's traveled to regional craft shows with her handmade worry bead bracelets and affirmation bead necklaces, and along the way, she's shared with anyone who would listen the visualizations she uses to stay sane.
Beth Darlington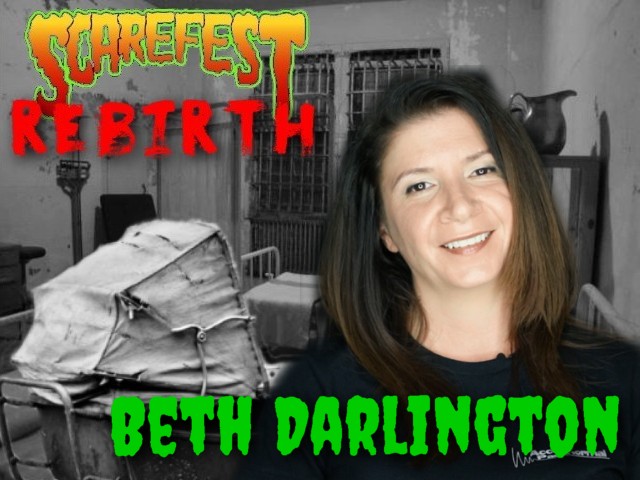 Beth is lively and passionate paranormal investigator and Director of the monster machine Access Paranormal. A website produced for paranormal investigators in Australia, her passion for research, learning and the Australian Paranormal Community is by far the most blazing many have seen in recent years.
Access Paranormal is constantly evolving within the Australian community and Beth is positioned as one of the strongest voices and leaders.
She has appeared in the Moonlark Media Production "Paranormal Investigators – PI Uncut" and co-hosted "In Tenebris". She has investigated and researched far and wide and was handpicked as the voice of the new Klinge Brothers production "Strange Curiosity".
Having been interviewed by local and international news outlets (including ABC Radio and FiveAA in Australis and WTKY in Kentucky, USA) she is also been featured in the book "Voices in the Walls" by Mark Wallbank and "Haunted History" by Jen Kamper Van Genderen.
Not only to have been the one on stage, she's also being organizing some of the country's most successful events including The Klinge Brothers Tours Australia in 2014, ParaCon Roadtrip with Ben Hansen, Access Nights and also co-created what is now the infamous yearly event "Paracon Australia".
With her ever popular podcast "Access ParaCast", national paranormal interest meet ups, "Eat, Drink, Talk Paranormal" and her passion for actionable educational information for Paranormal Investigators around the globe, she is fast becoming the best known educator for the paranormal investigators.
Nic Brown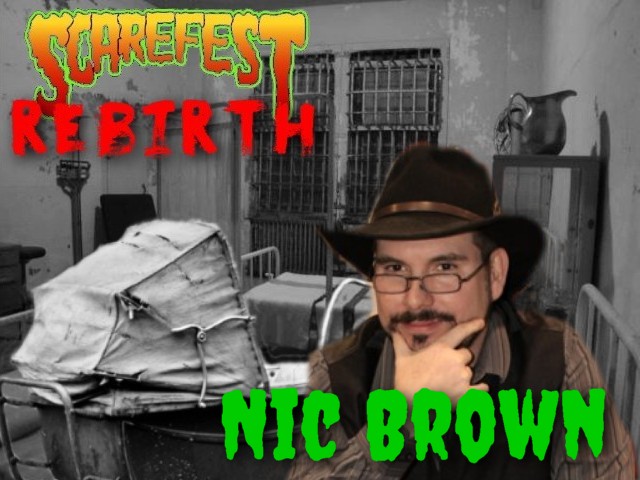 Nic Brown is an author, filmmaker, podcaster and film historian whose work includes: The Werewolf for Hire book series, The B-Movie Cookbook and chief writer/editor for www.bmovieman.com. He's been a podcaster for over 10 years whose done 400+ episodes of the B-Movie Podcast covering all things film. Nic is also a screen writer and film producer. His feature films "Loss Prevention" and "Wretch" are available now.