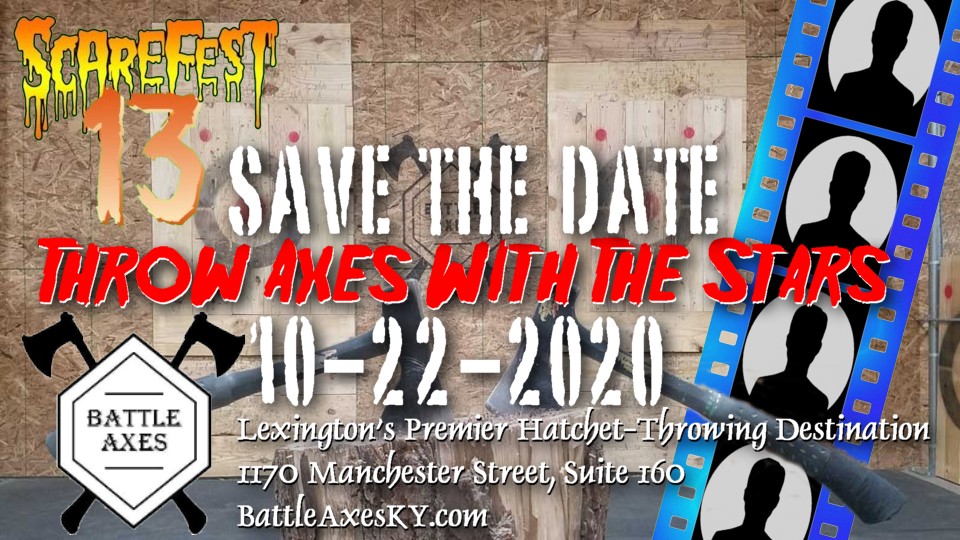 When we heard a couple of years ago that an Ax Throwing venue was coming to Lexington we were nothing short of thrilled. What could be better than having a few beers and throwing lethal weapons across the room?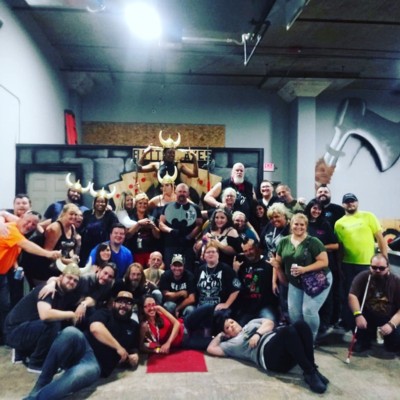 Last year we launched one of our most talked about Celebrity Events ever: Throwing Axes with Stars. It featured Scarefest perennial favorites Kane Hodder, R.A. Mihailoff, and Steve Nappe and was an instant hit with the attendees.
Unfortunately, the tickets went on sale too late to sell out! Because it was a "launch activity" on the Thursday leading into the expo many of our fans lamented that they did not get notice in time to make the necessary arrangements (i.e. take off work early) to attend the event.
Consider this your official "heads-up"!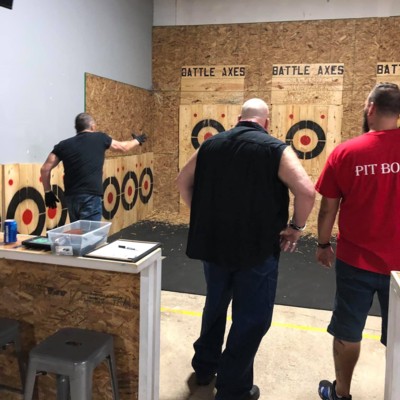 We are well into the process of setting up the event for 2020. We are arranging the venue, booking the celebrities, and gathering the details. 
To compound the late notice last year, we also failed to market the event effectively to the general public. You do NOT need a Scarefest pass or even plan to attend the expo at all to participate. All launch activities are open to the general public. Some, like the Axe Throwing, are ticketed events and some will have age restrictions, but they are all a celebration of The Scarefest that we want to share with everyone that we can.
Watch this page for updates as we move forward with our planning for Scarefest the 13th!