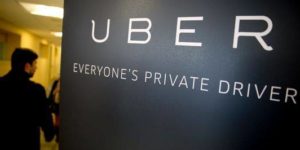 Your first ride is free up to $15 with Uber
Use Uber for a safe, reliable ride at up to 40% lower prices than other options.
We have some great news for all our fans that are coming to ScareFest X!. You will receive one FREE Uber ride for up to a $15 total. Uber and ScareFest has partnered together to bring this awesome opportunity for you to have the easiest way around town at the tap of a button.
It is so simple. To get this gift you create your own account on your mobile phone and get moving in a matter of minutes. You will even be able to watch the route of the car driving to you on your phone so you will know when it will be arriving.
With all the extra events and other fun things to do around town this will make a big difference in getting to your destination without having to worry about your transportation and the hassle of parking.
Click HERE to create your Uber account and get your FREE ride.
Don't forget to enter this code "scarefest" so that when you set up your account you will get ONE FREE Ride