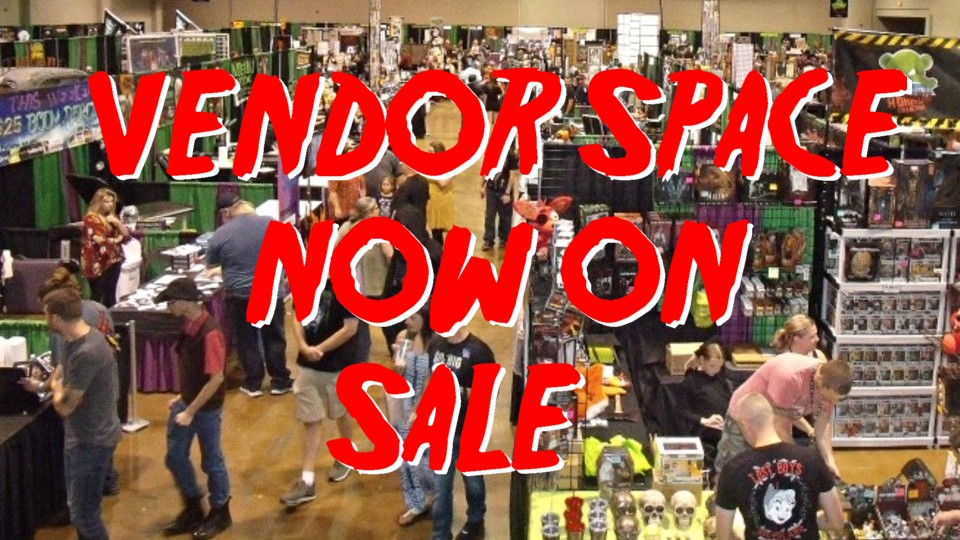 We are really sorry for the delay on this. The remodeling of the convention center has delayed our normal processes for setting up our vendors. That said, "we are good to go."
Our basic vendor space sales are LIVE. Because we expect to be making multiple adjustments to our floor plan, we are not CURRENTLY allowing our vendors to purchase booths by number and location as we have in the past. But please contact us via vendors@thescarefest.com with your preferences and we will make an attempt to accommodate your placement request as closely as possible.
Below is a PRELIMINARY MOCK -UP of our floor plan based on the minimum space the convention center has indicated will be ready for us in October.