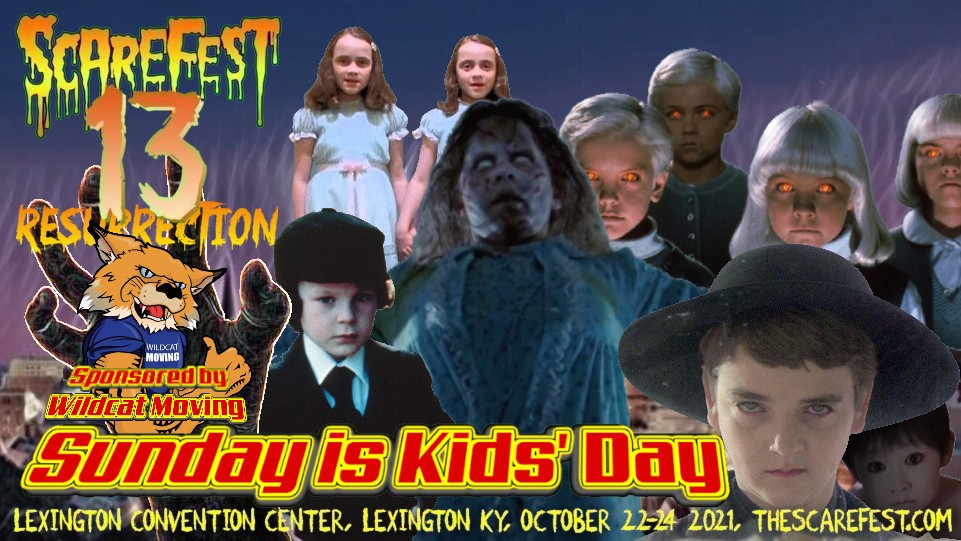 Kids 12 and under get into The Scarefest FREE all weekend of course but we always do something special on Sunday!
To begin with we have Kids Trick or Treat planned all day.
11AM: Thriller Dance Class (and performance)
Noon: Scream Queen contest just for kids.
1PM: Kids Costume Contest
2:30PM: Kids Horror Trivia
TBA: Junior High Horror Panel
All this and more on the convention floor, Sunday October 24 during Kid's Day 2021 Sponsored by The Wildcat Group.


"Trading Capes" is a program I've been running for about five years at shows. Children twelve and under have the opportunity when visiting my table to trade a drawing with me. The drawings are done on a special printed "Trading Capes" sheet. They don't HAVE to do them on the spot—they can take the paper home with them and bring it back if needed OR they can even bring a piece of art with them that they've done prior to meeting me. In return I'll give them a free black and white head sketch style drawing on the "TC" paper.