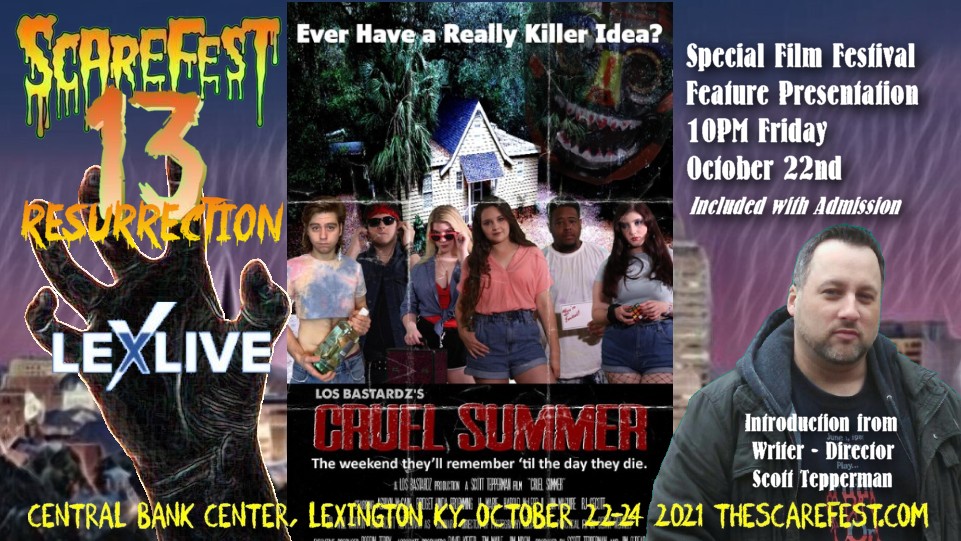 The Scarefest is pleased to announce that we will host a Featured Presentation of Cruel Summer from The Scarefest Film Festival, hosted by Scott Tepperman of Ghost Hunters International on Friday evening at 10PM at the LexLive Theaters.
"Shot during the height of the pandemic – and with a practically non-existent budget, CRUEL SUMMER was a true labor of love for everyone involved. It is my goal to show that even with a lack of any major funding, the only real barriers for creating an enjoyable, competent feature film are drive, determination, creativity, and tireless devotion. It's a lot of work, but always rewarding. I truly hope everyone enjoys watching this movie as much as I enjoyed making it."
Admission is included with any Scarefest pass and seating will be reserved for VIP ticket holders.